Opening hours 6.30pm to 12.15pm.
You are welcome to wear a face mask all night if you are worried!
Come early to have maximum time dressed in your best latex outfit.
Plus it's an early finish 12.15am!
Enjoy a pizza (preorder)
Revel the company of like-minded friends.
Grab a your favourite tipple (or few) at the bar and enjoy the splendour that is the House of Magic https://www.houseofmagic.co.uk
Smoking out in the enchanted private walled-garden.
Due to a heating problem upstairs will be closed.
@MasterSomers is again electrifying us with his presence. Climb onboard his bench and have a shocking ride.
Our photographer – Darren Black will be happy to shoot you, just ask him but hurry as he is leaving early. All photos will then go on rubber-cult.com where you can grab them and repost. Please credit RC and Darren.
Gasmask gang group photo
Best dressed prizes for man and woman
Stage shows from approx 10pm:
Apple Tart is returning with two performances. Comic genius comes from one of our favourite performers Apple Tart. Two shows featuring her iconic Charlie Chaplin tableaux and her bloody fabulous 'cutting edge' glass walking show.
Rosy gives us two sets of chaotic cabaret. This amazing lady slips back into her bad habits as Sister Gloria Hole. Featuring, NUN ON THE RUN WITH A STAPLE-GUN. Witness her breaking free in a new dynamic latex sideshow strip act. Oh we can't wait. Shows start at 10pm.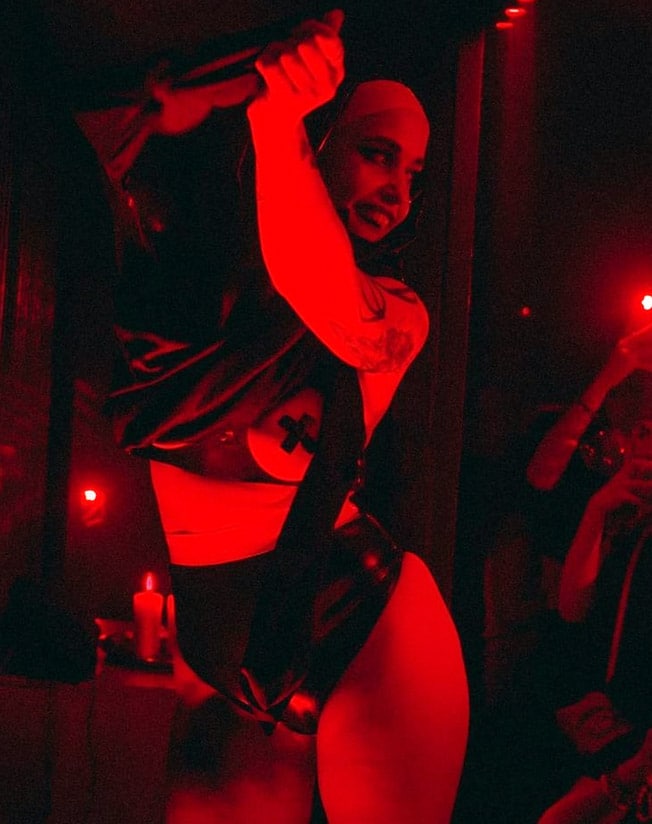 The prize for the best dressed is a selection of some amazing @begloss products for latex. There are a couple of sachets of Perfect Shine Polish, but did you know they did Easy Glide for getting your clothes on? Special Wash for cleaning your rubber and their Superfine Powder for many uses!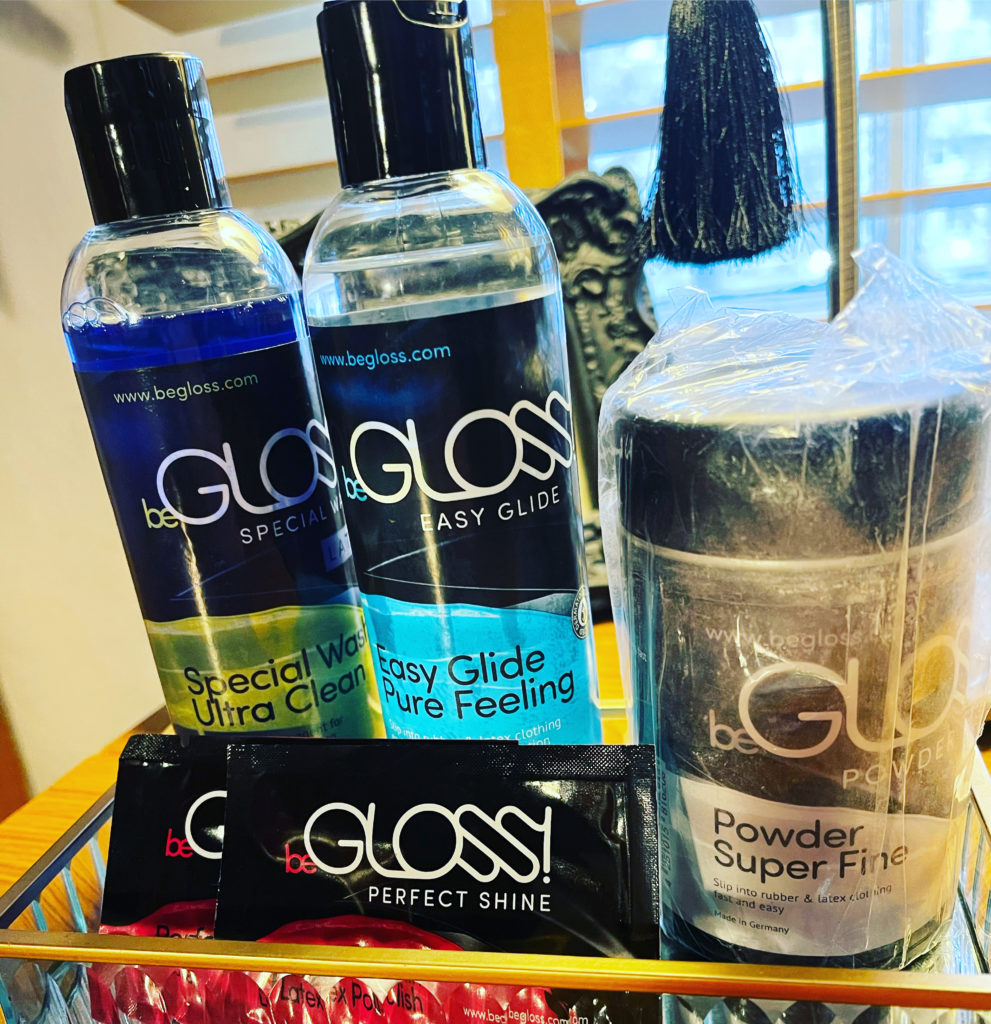 Don't miss out on the next event on Decemer 4th – One Hell Of A Christmas Special: https://fetlife.com/users/489475/pictures/116244890
Tickets: https://www.ticketline.co.uk/order/tickets/13359272/rubber-cult-4th-december-secret-london-location-2021-12-04-18-00-00
FYI say you're going https://fetlife.com/events/1049589
Miss Kim & Master Drake