This October 21st 2023 we have amazing toe sock prizes from UNIQDSN for the BEST male and female latex outfit on the night.
So dress to impress and you could be walking away with UNIQDSN vouchers for toe socks in the colour and size of your choice.
Visit their website and pour over all the amazing candy coloured options. They also have gloves, shine products and stickers.
So this Halloween make that extra bit of effort and you could be the luck winners – one male and one female.
If you order anything prior be sure to get the correct size by using their SIZING page.
Follow them on social media and join their newsletter:
Newsletter https://uniqdsn.com/pages/newsletter
Twitter https://twitter.com/uniqdsn
Instagram http://instagram.com/uniqdsn
Fetlife https://fetlife.com/users/10380786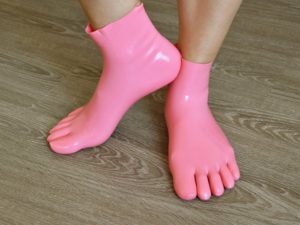 Good luck.
Schedule of events for October 21st 2023. Tickets.
Miss Kim 💋 & Master Drake 🎩