Revolting Rosy has two humorous performances in full latex outfits for us. Such a creative lady she instinctively knows what will make a great show and does them with such aplomb.
This show is called Pumpkin Lover, …the mind boggles!
In this performance, she is very amorous! Her lover may not be all he seems.
Photo taken by Chasing The Tigers.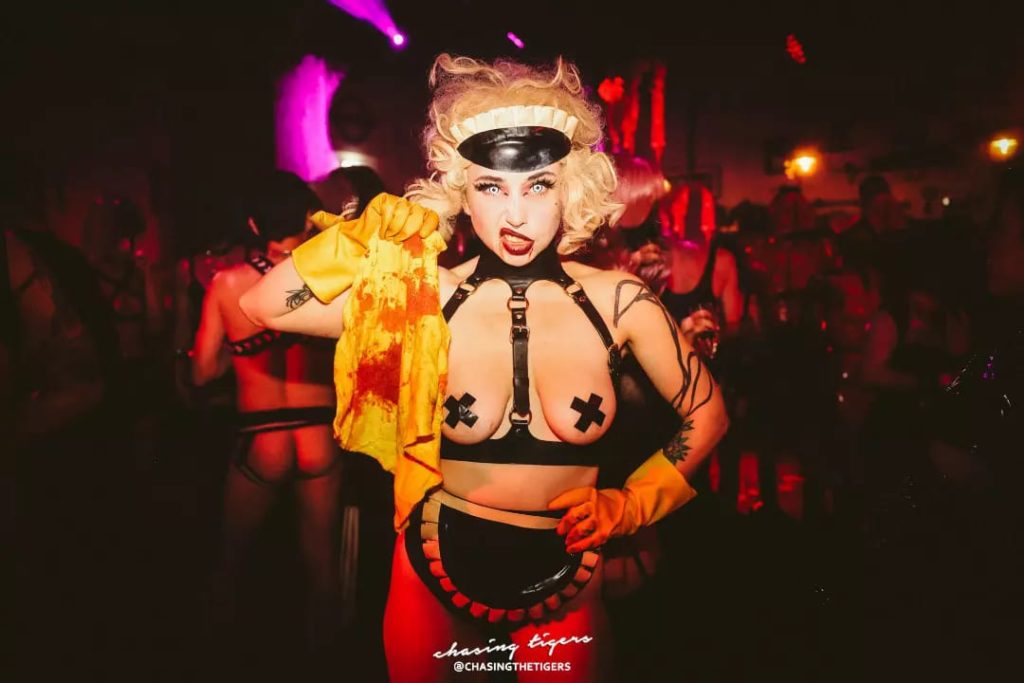 Her social media is Instagram.
Please follow Rubber Cult on the following social media:
The event conception of Rubber Cult came from Miss Kim. Read more about the Cult's seven year history. Read all about the Return! Finally read about the future.
Miss Kim 💋 and Master Drake 🎩