Frequently asked questions for Rubber Cult FAQ for our event at the House of Magic venue.
Address: It's on the ticket. You get it when you buy one.
Travel: It's close Kennington tube, about a three minute walk.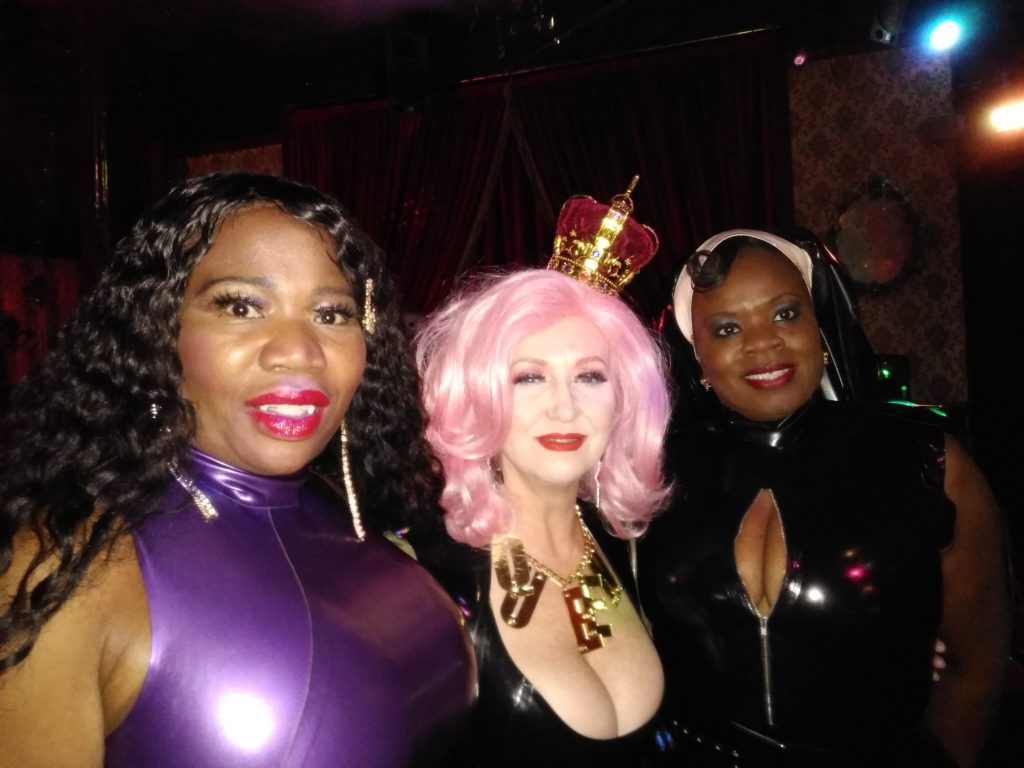 Parking: Plenty of on-street FREE parking. 
Dress Code: Total latex, gummi or rubber. This means the main items of your outfit must be rubber. However, accessories, hats, hosiery and footwear can be of other fabrics. We have a strict door bitch and there will be no exceptions.
Anymore Rubber Cult FAQ?
Changing Facilities: There are no changing rooms at the House of Magic, however, come early and you can use the drawing room. Come late and it will be full of people. No spray polish please. There is also a dark area to the right of the stage, that will be quiet at the start of the night, if you want to change there.
Cloak Room: There is a cloakroom for bags and coats, no overly large bags please. Bring change to pay.
Smoking: There is a smoking area with seats in the enchanted walled garden. Great for cooling off too.
Photos: We do not allow photographs to be taken at Rubber Cult unless taken by our official photographers. If you want your photograph taken simply ask our photographer!
Disabled Access: Via the side door. Must be agreed in advance. No disabled toilet facilities.
Opening times: 7pm to 1am. Please come early for the full experience.
This is a film of the House of Magic.
Bring a ticket print-out or have it on your phone, to show on the door.
Stage shows from 10.15/10.30pm.
Competition prize announcement at 11.15pm – dress to impress.
Valentine's choccys/candy when you arrive.
Small dungeon (Simon made a St. Andrews cross), plus spanking bench.
Want to experience the violet wand?
Most drinks are available at the pay bar.
Background dance music played all night.
Public transport: check your journey on Transport for London site.
Rubber Cult FAQ for the next event.
Photographs and films: want to see more of me via my clips site: OnlyFans
Tweet this Blog? Do it below!
Wish List is a great way to show your appreciation of my blogging. Amazon money gift cards are most welcome using kimrub@btinternet.com. Because giving fills you with joy.
Important: the only way to book an appointment or to ask questions is to call Miss Kim by calling on: +44.7729 003220
Miss Kim x