Bettie Page Homage Hula Girl is the name of the first act on Saturday, February 29th 2020 at Rubber Cult.
Instagram. Facebook. Twitter.
Betty Machete has performed for us once before out three years ago. She brought the house down with her distinctive choreographed dance moves.
Her second act is a closely guarded secret, one of love and intrigue!
As you know there is always a 20/30 minute gap between the two artists performances. They are quick change artists and will be back with two totally different shows.
Betty is a trained dancer and rubber lover, who is the muse and poster girl of Lady Lucie Latex. Perfectly matched they bring out the best in each other. Colourful and creative springs to mind for both of them.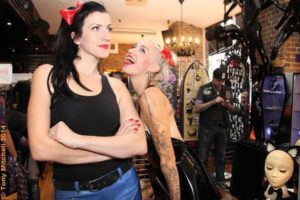 There are only a few tickets left so be sure to get yours now! Tickets.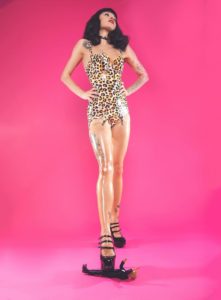 Rubber Cult lovers event is Feb 29th…doesn't it make you leap for joy?
Enchanted Garden Smoking and cooling-off area.
Electrifying Violet Wand from Master Somers.
The Future.
Return of the Cult.
History – Facts!
Miss Kim x